This page was last updated on: January 10, 2000

This site created and maintained by A. Johns, exempt member, Machias Vol. Fire Dept.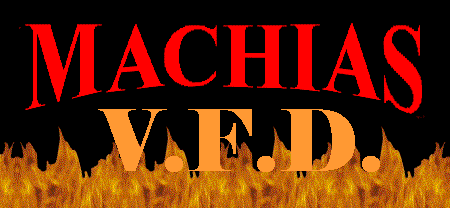 Machias Volunteer Fire Department
P.O. Box 315
Machias, NY 14101
Welcome to the Machias Vol. Fire Dept. web site. Located in northeastern Cattaraugus County, we provide both fire protection and EMS services for the Town of Machias, NY. Formerly known as the William Weller Hose Company, the Machias Fire Dept. was organized in 1911, and continues to proudly serve the community with an all volunteer membership.
Please take a few minutes to browse our site and learn about our department. We encourage you to sign our guestbook. Any questions or suggestions should be sent to the webmaster.


UPDATE: Check out our announcements and event listings on our News page!





You are visitor #
[ Home | Overview | Equipment | Members | Bingo | Pictures | Links | News | Contact ]